Food Hygiene Standards Must Meet Olympic Standards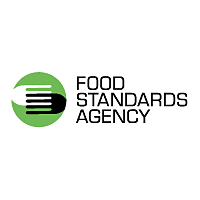 With several of the biggest names including KFC and Tesco having fallen short of the minimum standards for Food Safety in high profile cases recently, the authorities in London are taking no chances during this summer's Olympic Games in London.
The environmental health departments of several local authorities, as well as the Food Standards Agency have said that they will be increasing the resources they put into checking the standard of food safety in the capitol prior to and during the games.
Adding to their resources does not mean moving the goal posts and expecting higher standards than legislation currently demands, but it means they will be out in force to check that those high food safety standards are being met.
The last few months has seen an increase in their activity and businesses which fall short, can expect swift and forceful action being taken against them; after all it is the reputation of London, one of the culinary capitols of the world, which is at stake.
There is often an assumption that it is the smaller independent premises which are most likely to fail to meet food safety standards; as the resources are not always perceived to be available to carry out some of the more extensive procedures operated by the bigger organisations.

Recent cases demonstrate that serious mistakes happen even in established businesses.
A Tesco Metro in Covent Garden was recently issued with a prohibition notice after an inspection which showed the store was dirty and that food had been contaminated by an infestation of mice. The store was forced to close while urgent work was carried out to dramatically improve the food safety standards.
The company behind the KFC franchise in Australia was recently fined $8.2m after a young girl was left severely brain damaged by after consuming a contaminated chicken meal. Monika Samaan contracted salmonella poisoning after eating in the KFC outside Sydney in 2005; several other members of her family were also taken ill following the meal, fortunately they all recovered while she fell into a coma for six months, from which she woke with severe brain damage.

What is the motivation to improve food hygiene standards?
The authorities in the UK have the ability to issue improvement notices, prohibition notices and to start criminal proceeding which can lead to large fines and even imprisonment in order to ensure that food hygiene standards are being met.
Businesses which don't set the highest food safety standards because they believe that the investment is too costly or they feel they don't have the resources, probably shouldn't be in business.
Don't underestimate the British public and their discerning ability to spot poor food hygiene standards. Local authorities have added to this capability with their 'scores on the doors' assessments; even though they could have made this system a lot more beneficial, had they chosen not to confuse the matter by using a 'score out of five stars' approach, already used by so many other bodies.
It takes very little for a food business to be blacklisted by customers, reducing income which leads some businesses choosing to cut more corners; those that choose this route can end up cutting more and more in an ever decreasingly successful business.
Get it wrong once and you may never get the opportunity with that customer again, maintain low standards of food hygiene and even new customers will avoid you. In times of recession, cutting back the effort spent on maintaining food hygiene standards is really a very false economy; a small percentage increase in business, easily covers the cost of maintaining high food safety standards.
However any self-respecting organisation and any manager, owner, franchisee or chief executive should need no more motivation than the story of Monika Samaan in Australia. Failure to meet food hygiene standards, can at best lead to very unpleasant symptoms for those affected, including sickness, vomiting and diarrhoea. However for more vulnerable customers such as young people, the elderly and those with pre-existing conditions, it can lead to much more significant consequences or even death.
High standards of food hygiene do not have to ruin your business financially or be a burden on manpower. We have repeatedly observed with our clients, how getting it right by putting effective food safety management systems in place to start with, means that over the long term the cost of maintaining these high standards falls and business increases.

It seems so obvious...
Clean regularly and the cleaning is easier for the staff, which in turn means they are more likely to do it properly and it will take less time; and cost the business less in wages.
Have an effective food storage and rotation system and less stock is wasted, less time taken checking dates, temperatures and a better product is presented to customers.
Repair damaged equipment promptly and long term costs will be reduced. For example if the seal on a fridge goes, replace it for £10 (and a little effort) and that expenditure will quickly be saved on electricity use; the life-span of the fridge will also be significantly extended, as the compressor will not be over-worked for long periods.
Train all staff effectively starting with the Level 2 Food Hygiene in Catering and they will actually learn the importance of food safety, rather than thinking of it as regulatory red tape without merit.
There are many more such examples which would demonstrate the reasons for ensuring your business meets the highest standards of food hygiene, a starting point is to attend our BIIAB Level 2 Award if Food Safety in Catering.
Source

Author - Peter Mayhew is the Managing Director of Beyond the Blue Training & Consultancy. He delivers training courses and provides expert opinion on alcohol & entertainment licensing, health & safety, and providing solutions to workplace violence through conflict resolution for individuals, organisations and public bodies. Peter is a frequent contributor to industry publications.

More News Stories from Beyond the Blue>>

For more information on any of our services, please call us on 01784 434 392 / 0845 602 55 95 (low call rate from UK landlines) or Contact Us.