Award for Personal Licence Holders Course / APLH (BIIAB Level 2)
Course Title
Award for Personal Licence Holders / APLH

Qualification
BIIAB Level 2 Award for Personal Licence Holders

Course Duration
1 Day (09.30 – 17.00)

Assessment
Multiple Choice Exam (Pass Mark 28/40)

Beyond the Blue Training Pass Rate
98.1% (2019)

Course Fee1
£135.00 per learner; see below for details
Covid-19 Booking Protections
During the Covid-19 Pandemic we are offering refund & rebooking guarantees for all our face to face courses. Click Here for Full Details>>
For details of how we have created a safe face to face training space, please visit Creating a Safe Learning Environment >>

Booking Options
Online bookings use the Secure Payment Platform SagePay >>


Open Course – Level 2 Award for Personal Licence Holders / APLH
Open personal lice

nce courses are held in London and across the South East of England. Upcoming BIIAB personal licence course dates:
 
London Central – (London Waterloo Station SE1) - Click here for map >>
During the Covid-19 Pandemic we are offering refund & rebooking guarantees for all our face to face courses. Click Here for Full Details>>

In-House Course – Level 2 Award for Personal Licence Holders / APLH
If you have a group of learners you would like us to deliver the Level 2 Award for Personal Licence Holders to, we offer in-house group courses (min. 6 learners) for clients throughout the UK.

The APLH course can be delivered either at the client's own workplace or at a training facility we will provide close by. Personal licence courses are run at the convenience of our clients; including weekends where required.
Request More Information About an In-House APLH Course >>

Personal License Application Service
For clients who do not have the time to struggle through the personal licence application process themselves or who wish to avoid any delay, we offer an optional personal licence application service.

We process the complete personal license application, including; the CRB check / basic disclosure, photograph endorsement, disclosure declaration and the application forms. Book this service online Today and recieve a £12 Discount.

Personal Licence Application Service; More Information >>


Course Fees1 – BIIAB Level 2 Award for Personal Licence Holders / APLH
10% Discount for any Open APLH Course Booked Online Today
£12 Discount on any (Optional) Personal Licence Application Service Booked Online Today
Total Saving £28.20 p.p. (incl. vat) when you book a combimed APLH Course and Personal Licence Application Service Online Today


Call us on 01784 434 392 / 0800 066 55 24 to book a personal licence course or to speak with our professional licensing consultants; Contact Us >>

Discounts are available for larger groups and repeat bookings

Free BIIAB Course Handbook - Each learner is sent the BIIAB Personal Licence Holders course handbook in advance. This allows learners to familiarise themselves with the content and results in better APLH examination results.

No Hidden Extras2 - Course Fees include the APLH course handbook, course materials, tuition, examination & certification. We provide refreshments during our open courses, learners should make their own arrangements for lunch.


Course Description – BIIAB Award for Personal Licence Holders Course
The BIIAB Level 2 Award for Personal License Holders is the prescribed qualification required by anyone wishing to apply to their local authority for a Personal Licence to sell alcohol.
 
A personal licence allows the holder to sell or authorises the sale of alcohol in England and Wales on any premises which holds a premises licence, club premises certificate or temporary events notice (TEN), which allows the licensable activity of the 'Sale of Alcohol'; within the terms of that licence.

The sale of alcohol without the approved authorisation carries a maximum penalty on conviction of a Unlimited fine and / or 6 months imprisonment.
 
For more details regarding the personal licence and the application process please visit our Personal Licence Information Page >>
 
The APLH course and qualification acts as a safeguard for the premises licence, as it strengthens the defence of due diligence where prosecutions may affect a company's continued operations. This is because learners have to demonstrate key knowledge on the Licensing Act 2003 and the core licensing issues, in order to pass the APLH exam.

The personal licence course is also essential for anyone assuming the position of Designated Premises Supervisor (DPS). A Designated Premises Supervisor must hold a personal licence.

Download the BIIAB Level 2 Award for Personal Licence Holders / APLH Leaflet >> (pdf document)

Course Summary – Level 2 Award for Personal Licence Holders / APLH • The Licensing Act 2003 • Licensable activities • Licensing objectives • Personal licence application • Duties of a personal licence holder • Premises licence applications & reviews • The Designated Premises Supervisor (DPS) • Temporary Events Notices (T.E.N.) • Police powers & rights of entry •Protection of children • Nature of alcohol • Social responsibilities in the sale of alcohol • Conduct on licensed premises •
Request More Information About the APLH Course >>

Target Learners – Personal Licence Course & APLH Qualification
The BIIAB Level 2 Award for Personal Licence Holders / APLH is the most sought after qualification by employers in the licensed retail & licensed hospitality sectors:
• Pubs • Bars • Night Clubs • Private Members Clubs • Social Clubs • Licensed Café's • Hotels • Leisure Centres • Events Companies •Restaurants • Off-Licenses • Licensed Shops • Supermarkets • Local Authority Officers • Police Licensing Officers • Internet / Telephone Sale of Alcohol • and many more…
 

Assessment Criteria - Level 2 Award for Personal Licence Holders / APLH
The Level 2 Award for Personal Licence Holders is assessed via a short 40 minute, 40 question multiple-choice exam; learners must achieve 28/40 in their personal licence exam in order to pass and to be awarded their APLH certificate.
 
Once completed, APLH exam papers are returned to the BIIAB to be marked. We aim to inform learners of their results within 48 hours of their examination.


Qualification Accreditation – BIIAB Award for Personal Licence Holders
The Level 2 Award for Personal Licence Holders qualification is accredited by the BIIAB; on successfully passing the associated examination, learners will receive a BIIAB APLH certificate.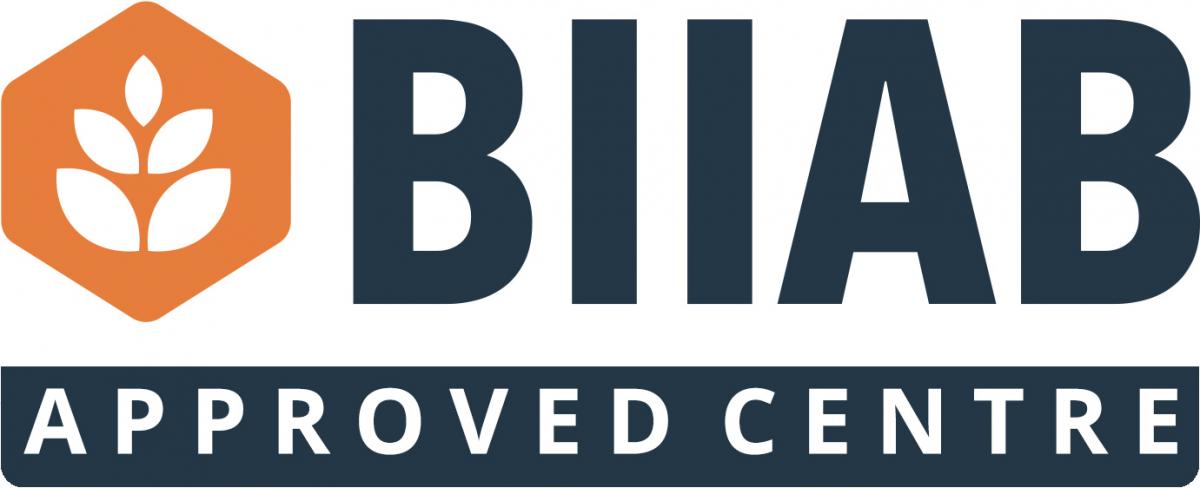 The qualification is accredited by the Office of the Qualifications and Examinations Regulator (Ofqual) as a level 2 qualification and approved by the Department for Culture Media & Sport, the Home Office and the Police.

The APLH qualification it is accepted by all Licensing Authorities in England & Wales in support of personal licence applications for those who sell alcohol, authorise the sale of alcohol or regulate the sale of alcohol.


Choose Beyond the Blue as your Training Provider
Beyond the Blue is recognised as a leader in the field, both by our extensive existing client base, local authorities and industry bodies alike.
 
Beyond the Blue is a 'BIIAB Grade 1 Accredited Training Centre'; the BIIAB describe Grade 1 as 'demonstrating outstanding quality procedures'.
 
We have exceptionally high pass rates for all our BIIAB accredited courses. Throughout 2018 we had a 98.1% Pass Rate for learners attending personal licence training with us.

We strive to deliver excellence in both the services we supply and the level of service we deliver. We understand that the quality of our training is measured by what our clients think:
For more reasons why Our Clients choose Beyond the Blue as their drug awareness training provider please visit Why Clients Trust Beyond the Blue >>


What is the difference between the APLH and the NCPLH?
The BIIAB Award for Personal Licence Holders (APLH) qualification replaces the National Certificate for Personal License Holder (NCPLH) from April 2011 as the prescribed qualification for anyone wishing to apply for a Personal License in England and Wales. More Information >>


Notes
1All fees are exclusive of vat at the current rate unless otherwise stated.
2In-House Courses - Where travel of more than 50 miles from our offices in Surrey is required, services may be subject to additional fees to cover travel expenses. Travel is undertaken by public transport or car and charged to the client at cost. Where overnight stays are required, these are also charged out at cost.
Additional fees which may be incurred are always agreed with the client in advance.


Additional Information
Download our Training the Licensed Retail & Licensed Hospitality Sector Leaflet >> (pdf document)
• BIIAB Level 1 Award in Responsible Alcohol Retailing (ARAR) Course • BIIAB Level 2 Award for Designated Premises Supervisors (ADPS) Course • Authorisation to Sell Alcohol Induction Course • Alcohol Licensing • Licensing Consultancy Service • Licensing Resources & Downloads • Personal License Application Service • Personal Licence Information •  Premises Licence Application Service • Premises Licence Variations • Premises Licence Transfers • Temporary Event Notice (T.E.N.) Service • Why Clients Trust Beyond the Blue • Testimonials • Our Clients • Approval Ratings & Learner Feedback • Latest News Blog • Facebook • Twitter • LinkedIn •

Page Updated: 8th December 2020