Alcohol Licence Training Courses & Consultancy Services (Licensing Act 2003)
Our alcohol icence & entertainment licensing training programmes and professional licensing consultants help our many clients successfully navigate the challenges of the Licensing Act 2003 and allow them to focus on managing, developing and building their business.

BIIAB Accredited Training Courses
BIIAB training provides learners with nationally recognised qualifications.




BIIAB Level 2 Courses:
1The BIIAB National Certificate for Personal Licence Holders (NCPLH) was replaced by the BIIAB Level 2 Award for Personal Licence Holders (APLH) in 2011; More Information >>

BIIAB Level 1 Courses:
Beyond the Blue Accredited Training Courses
We deliver a number of training courses designed specifically for our clients working environment and aimed at their front-line staff. Those attending are awarded a Beyond the Blue Certificate of Attendance and the relevant training records. These can be a cost-effective alternative to nationally accredited training.
Age Restricted Products Sales Prevention Course
Challenge 21 / Challenge 25 Course

Call us on 01784 434 392 / 0800 066 55 24 for more information or advice on which of our training solutions would be most appropriate to meet your training requirement.


Licensing Consultancy Services
Our professional licensing consultants help clients successfully navigate the challenges of alcohol & entertainment licensing legislation.
Representation at Licensing Committee Hearings
Premises Licence Reviews
Under Age Sales Preventions Package
Test Purchase Service
Licensed Retail / Licensed Hospitality Business Consultation Service

Call us on 01784 434 392 / 0800 066 55 24 to speak directly with one of our professional licensing consultants.


Booking Made Easy

Call Us on 01784 434 392 or 0800 066 55 24



In-House Training
If you have a group of learners you would like us to deliver any of our alcohol licence courses to, we offer in-house group courses for clients throughout the UK.

Alcohol licence training can be delivered either at the client's own workplace or at a training facility we will provide close by. Courses are run at the convenience of our clients; including weekends where required.
All our fees are transparent, all-inclusive and clearly listed on the individual course / consultancy service page.

No Hidden Extras3 - Course Fees include a course handbook4, course materials, tuition, examination5 & certification.

Discounts are available for larger groups and repeat bookings.


Activities Which Require a Licence - Licensing Act 2003
The Licensing Act 2003 is the legislation which covers all licensable alcohol & entertainment related activities. The licensable activities covered by the Licensing Act 2003 are:


The Sale of Alcohol
The Supply of Alcohol on Club Premises
Regulated Entertainment - Live & recorded music, performance of a play or dance, exhibition of films, indoor sporting events, boxing & wrestling, combined fighting sports and activity similar in nature to live music, recorded music or dance.
Late Night Refreshment – Sale of hot food or hot drink between the hours of 23.00 and 05.00.

To carry out any of these licensable activities other than in accordance with the appropriate licenses is a serious criminal offence and carries a maximum penalty on conviction of Unlimited fine and / or 6 months imprisonment.

More Information on the Licensing Act 2003 >>
More Information on the Personal Licence >>


Training is Important for Licensed Premises
Effective and documented training is the corner-stone of any due diligence defence when a Premises Licence Holder or Designated Premises Supervisor faces prosecution in relation to unauthorised licensable activities or other licensing associated infringements.

We deliver training which helps clients meet their statutory requirements under the Licensing Act 2003, but which also deliver practical solutions to help businesses run more effectively.

We help our successful clients set up their work-systems which ensure that regulatory requirements and statutory obligations are met proactively. This allows employees to concentrate on selling the services on offer and to deliver the excellence in customer service their customers expect.


Target Learners
Our qualifications are suitable for anyone working in:

• Pubs • Bars • Night Clubs • Private Members Clubs • Social Clubs • Licensed Café's • Hotels • Leisure / Sports Centres • Events Companies • Restaurants • Off-Licenses • Licensed Shops • Supermarkets • Museums • Local Authority Officers • Police Licensing Officers • Internet / Telephone Sale of Alcohol • and many more…


BIIAB Accreditation of Qualifications
The BIIAB is the most recognised Awarding Body in the Licensed Retail and Licensed Hospitality Sectors, accounting for almost 80% of all qualification awarded. Our BIIAB accredited courses are recognised by all Local Authorities in England & Wales, the Police, Home Office and Department for Culture Media & Sport (DCMS).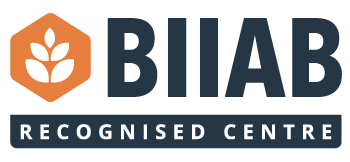 All BIIAB examined qualifications are accredited by the Office of the Qualifications and Examinations Regulator (Ofqual).


Choose Beyond the Blue as your Training Provider
Beyond the Blue is recognised as a leader in the field of licensing both by existing clients, local authorities, the police and industry bodies alike.
 
Beyond the Blue is a 'BIIAB Grade 1 Accredited Training Centre'; the BIIAB describe Grade 1 as 'demonstrating outstanding quality procedures'.

We have exceptionally high pass rates for all our BIIAB accredited courses. Throughout 2017 we had a 98.4% Pass Rate for learners attending training with us.

We strive to deliver excellence in both the services we supply and the level of service we deliver. We understand that the quality of our training is measured by what our clients think:


'The trainer was well prepared and delivered an excellent course answering all our questions' - Katarina Caualoua, Vinapolis
'Been in the trade 21 years and never knew the law had changed so much' - Keith Sessions - Goring & Streatley Golf Club
'Very good course, well targeted and nice to be in a small group. I would definitely send my staff and recommend to others.' – Daniel Land
'Very useful course, professionally delivered' - Robert Maxted, RHS Gardens Wiseley
'I enjoyed the course and gained a lot of valuable knowledge. I found more about the legal aspect of licensing which I look forward to implementing' - Olivia Prince, Hoburne Naish

For more reasons why Our Clients choose Beyond the Blue as their licensing training provider please visit Why Clients Trust Beyond the Blue >>


Notes
2All fees are exclusive of vat at the current rate.

3Where travel of more than 50 miles from our offices in Surrey is required, in-house training & services may be subject to additional fees to cover travel expenses. Travel is undertaken by public transport or car and charged to the client at the cost of the cheapest option. Where overnight stays are required, these are also charged out at cost.

4For those courses where a BIIAB handbook is available we provide this in advance of the course where possible and the BIIAB handbook is the learners to keep as a useful future reference.

5Where a BIIAB exam is required

Additional fees which may be incurred are always agreed with the client in advance.


Additional Information
• BIIAB Level 2 Award for Personal Licence Holders (APLH) Course • BIIAB Level 1 Award in Responsible Alcohol Retailing (ARAR) Course • BIIAB Level 2 Award for Designated Premises Supervisors (ADPS) Course • Authorisation to Sell Alcohol Induction • Licensing Consultancy Service • The Licensing Act 2003 & Responsible Alcohol Retailing • Licensing Resources & Downloads • Personal License Application Service • Personal Licence Information •  Premises Licence Application Service • Premises Licence Variations • Premises Licence Transfers • Temporary Events Notice (T.E.N.) Service • Variation of the Designated Premises Supervisor (DPS) • BIIAB Level 2 Award in Conflict Management for Licensed Premises Staff • Why Clients Trust Beyond the Blue • Testimonials • Our Clients • Approval Ratings & Learner Feedback • Latest News Blog • Facebook • Twitter • LinkedIn •

Page Updated: 4th January 2018