New London Training Facility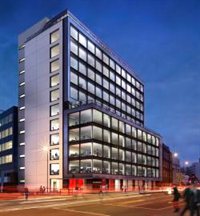 We are pleased to announce that we now have a new first class training facility in central London.
From the beginning of May 2012 most of our open courses will be delivered at our new training venue in central London.
This facility is specifically designed as a training venue for Guys & St Thomas NHS Trust and we are very proud to partner with them, to allow us to have the use of this facility, which will allow us to deliver our courses in one of London's premier professional training environments.
Specifically designed for the purpose of training, the building is in a prime location just a few minutes from London Waterloo mainline station and the Waterloo & City, Northern, Bakerloo, and Jubilee underground lines.
This location not only makes it easy to access from across London, but also from the whole of the Southeast, especially those travelling on overland train lines which come into London at either London Waterloo, Waterloo East, Charing Cross and London Bridge.
For details and a map of the facility please see download our pdf London Waterloo Training Facility.
We will be running the BIIAB Level 2 Award for Personal Licence Holders course (APLH course) at this facility most weeks, please see our APLH Course Dates Page for a list of our upcoming London APLH course dates.
This facility is also available for us to use if clients want to run any of our courses in-house, but do not have a suitable facility at their place of work for us to do that. This allows us to train groups of our client's employees in an exclusive professional environment.

Date – 29th April 2012
Submitted by – Peter Mayhew is the Managing Director of Beyond the Blue Training & Consultancy.
More News Stories from Beyond the Blue>>

For more information on any of our services, please call us on 01784 434 392 / 0845 602 55 95 (low call rate from UK landlines) or Contact Us.