98.5% Pass Rate for BIIAB Courses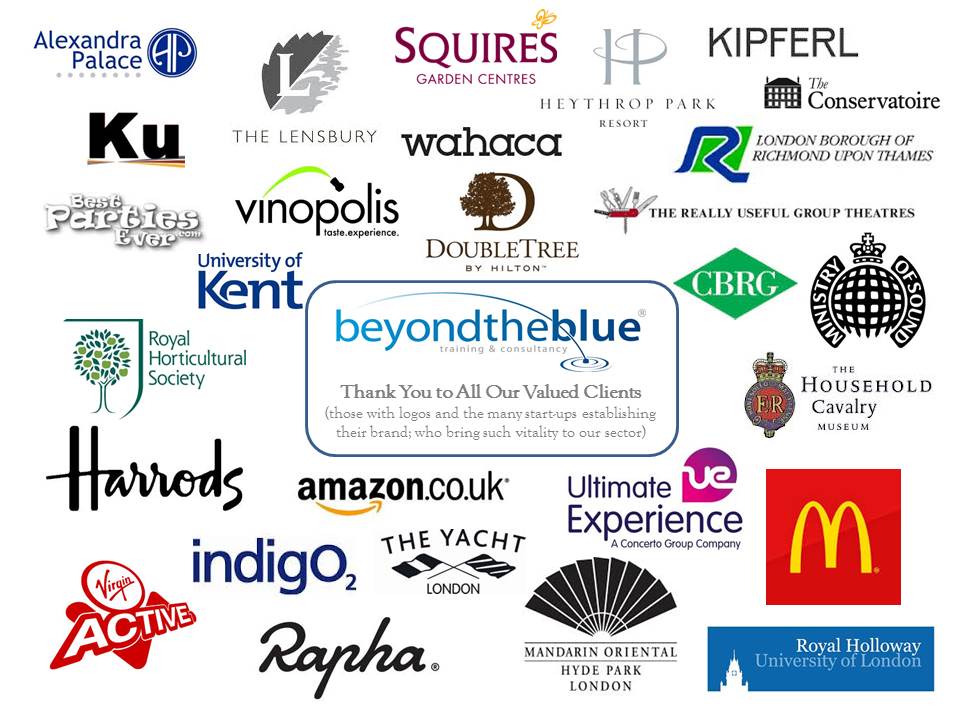 In 2013 Beyond the Blue Training & Consultancy achieved a 98.5% Pass Rate for all learners who attended BIIAB accredited training courses which we delivered.
Having just reviewed all of the data from the past year (2013) we were delighted to announce that we have maintained our consistently high pass rate for BIIAB qualifications.
For more details on our exceptionally high examination pass rates please visit Choose Beyond the Blue as Your Training Provider >>

BIIAB Level 2 Award for Personal Licence Holders (APLH)
Not only did 98.5% of all learners pass their exams, but 96.6% of candidates attending our training passed the associated APLH exam at the first attempt.
We also very proud that learners attending our personal licence course in 2013 achieved an Average Exam Pass Score of 36.8/40; equivalent to an average exam score of 92%
Personal Licence (APLH) Course Details >>

97.4% Approval Rating
We are pleased to be able to publish our approval rating scores for 2013; these show an overall approval rating of 97.4% across all of the training we delivered in 2013.
This means that 97.4% of all learners who attended training with Beyond the Blue awarded us an approval rating of either 4 or 5 out of 5 (1 = Very Poor / 5 = Excellent) in the core areas of:
'Course Content' – 99.1%
'Trainers Knowledge & Performance' – 99.9%
'Presentation of Information' – 96.7%
'Training & Examination Facilities' – 93.1%
'Accomplished Learning Objectives' – 97.4%
'Course Administration' – 98.7%
'Overall Courses Satisfaction' – 97.4%

100% Satisfaction Achieved
We are delighted to announce that on the core subjects of 'Course Content', 'Trainers Knowledge & Performance' and 'Overall Course Satisfaction' we did not receive a single below average score throughout the whole of 2013.

Striving for Excellence
Overall only 0.3% of people rated us below the average score of 3.
We always welcome constructive criticism and while we seek to deliver excellence for every client, we are satisfied that on average only 1 in every 330 people attending our training believe we fall below average in any one of the core areas.
We are also aware that over half the very few below average scores we received, are for 'Training and Examination Facilities'. Although the vast majority (93.1%) of learners rated of training & examination facilities as above average, we are continuously working with our facility providers to improve the training and examination rooms.

For more details on our approval rating and the individual areas in which we excel please visit How Learners Rate Beyond the Blue >>

Learner Feedback
The following comments are a selection of the feedback we received from learners in 2013. These provide an independent perspective and opinion from industry professionals who have benefitted from our training and services:
Completely served our intended purpose and we hope we can utilise you more in the future! – Rebecca Boland, Harrods
I really enjoyed this course; was not expecting to! Very well delivered, very informative and would recommend it. Thank you. – Zoe Wells-Cole, Royal College of Music
Really good teaching and the trainer connected with everyone. Clear, precise and informative. – Rita Assuncao, IndigO2 at the O2
The training was very well organised and informative. Enjoyed how a few light hearted comments were included by the trainer – Marie Ware, Virgin Active
The trainer put you at ease, making it easier to focus on the test – Matthew Badsey, Haythrop Park Resort
A lot more depth to the course than I was expecting – a good opportunity to reflect on practices that we should be implementing prior to opening a new business – James Chatterton
It was very positive and encouraged us to work with everyone involved in the regulation of alcohol. It was also empowering learning how important our role is to the safety of others. – Caitlin Gresham, Voodoo Rays
The teacher was good and very clear. – Sadra Williams, McDonalds
Really enjoyed the day! Great trainer and delivery was at a good pace. – Tom Bent, University of Kent
Thorough and informative course. The session on Premises Licence applications was particularly helpful. Thank you. - Graham Harradine
Thoroughly enjoyed presentation, helped by friendly presenter. Very informative and feel better now I know the laws regarding where I work. – Ryan Jones, St Mary's University College
Trainer definitely knew what he was talking about and had the applicable knowledge. He related the relevant information to each individual. Excellent. – Sophie Dunlavy
Very impressed and would recommend. – Mark Upton
To the point and provides you with the information you need! Which makes a nice change of pace in this business. – Dunny Wanstreath, The Lockhart
Fantastic course, really informative and a very enjoyable day. - Amy Lawrence, Royal Holloway University of London
Excellent presenter. Flawless execution. Wonderful. – Eric Beauchemin, Accolade Wines Ltd.
Fantastic trainer, really good pace and great product knowledge. – Gary Norman, Virgin Active
I learned a lot more than I expected and am taking away a lot of interesting forms and information which will help me run my business more smoothly. – Morna McAulay, The Clocktower Cafe
The examples used by the trainer from his personal experience, helped make explanations clearer. Extremely helpful and easy to understand. – Kelly Young, Oval Space
Instructor is well informed. He has a very pleasant demeanour and allowed questions throughout the course. – Hatem Hisham Aly, Harrods
Thought the course was surprisingly good. Pre-course communication is excellent!! – Anthony Wilson, Rotherhithe Coffee Company
I was really happy that I booked this course, will tell my colleagues to use Beyond the Blue. – Demir Laho
Course was excellent & very informative. Top marks all round. – Job Kefas, Cantaloupe Group
Good information to be used in practice and excellent explanation. Very informative and helpful. – Tracy Butterfield, Kelmarsh Hall and Gardens
I thought all the modules were very informative and useful. The trainers were very knowledgeable and kept the group very entertained. I felt the practical bit was very helpful. It was very well planned and well executed. - Aliki Drakebunios, Royal Holloway University of London
Very good, I feel clear and more confident to sell alcohol. – Jack Bradley, St Mary's University College
The trainer was very engaged with us and was keen to teach. I feel prepared for working in alcohol retail. – Grace Marjot, 1885 Oxford
To view more learner feedback comments please visit How Learners Rate Beyond the Blue >>

We would like to thank all of the clients whom we worked with in 2013 and wish them continued success in 2014.

More Information

Author - Peter Mayhew is the Managing Director of Beyond the Blue Training & Consultancy. He delivers training courses and provides expert opinion on alcohol & entertainment licensing, health & safety, drug awareness and providing solutions to workplace violence through conflict resolution for individuals, organisations and public bodies. Peter is a frequent contributor to industry publications.
More News Stories from Beyond the Blue >>
Your Comments
We welcome your comments on this article, please email us at info@btbl.co.uk. You can also comment through our Facebook Page, Linkedin Company Page or Twitter Feed.
Where appropriate, your comments may be published in part or in full on our website. By sending your comments you agree to us publishing them, along with your name; no other contact details will be published or made available to third parties.
For more information on any of our services, please call us on 01784 434 392 / 0845 602 55 95 (low call rate from UK landlines) or Contact Us >>
Page Updated: 16th January 2014