Alcohol licensing responsibility returns to the Home Office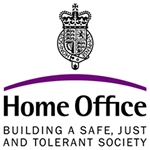 The responsibility for licensing has returned to the authority of the Home Office under the new coalition government.
The Department for Culture Media & Sport (DCMS) which has been responsible for licensing for many years and which implemented the Licensing Act 2003, overseeing the greatest change to licensing in a generation has been stripped of its authority.
Well I say 'stripped' that's not entirely true they have retained the responsibility over those sections of the licensing act which cover Regulated Entertainment.
So at this time the licensable activities under the Act have been split between the two government departments with the Home Office looking after the sale / supply of alcohol and the DCMS looking after regulated entertainment.
At Beyond The Blue Training & Consultancy we deliver a number of different courses and services, which include;
For more information on any of our services, please call us on 0845 602 55 95 or Contact Us.
Source – Beyond The Blue Training & Consultancy 
Date – 1st August 2010
Submitted by – Peter Mayhew