Beyond the Blue in Parliament Presentation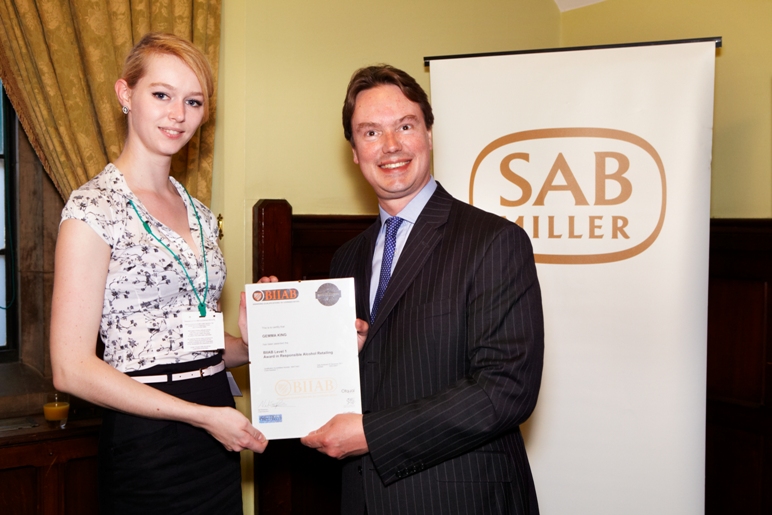 Beyond the Blue Training & Consultancy were pleased to be able to invite Gemma King, one of our candidates from the SABMiller Scholarship Programme, to the presentation ceremony held in the Houses of Parliament.
Gemma, a duty manager at Royal Holloway University of London Students' Union, was selected from all of the candidates who attended our BIIAB Level 1 Award in Responsible Alcohol Retailing courses, generously sponsored and funded by SABMiller; Gemma was chosen under the criteria of 'demonstrating significant potential to progress in the industry'.
The event held in the House of Commons was hosted by Jonathan Lord MP who gave a speech highlighting the importance of co-operation between the drinks industry and alcohol retailers in reducing the impact of alcohol on our communities; while still allowing the vast majority of responsible retailers and consumers who enjoy alcohol responsibly, to continue to do so.
The value of projects such as the SABMiller Scholarship programme, Purple Flag, Best Bar None and the work of the BIIAB, were again mentioned as great examples of the positive impact which can be achieved when everyone works together with a common goal.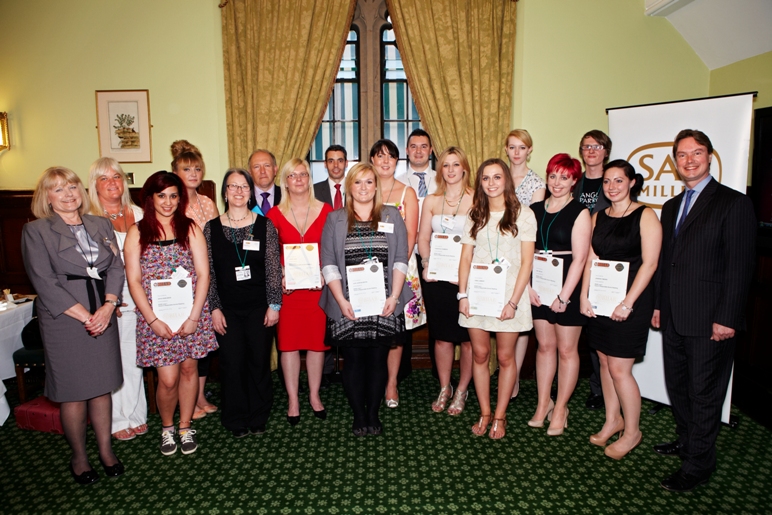 At Beyond the Blue, in our role as trainers and industry consultants, we work with all sides involved in the drink industry, including the licensed businesses, local authorities and the police; we regularly demonstrate how everyone benefits in the longer term, when a more responsible and sensible approach to alcohol retailing is taken.
Beyond the Blue are delighted to be aligned with organisations and programmes including:
The BIIAB – Beyond the Blue is a BIIAB Grade 1 Accredited Training Centre
Purple Flag – Peter Mayhew (Managing Director of Beyond the Blue) is a Lead Assessor for Purple Flag
SABMiller Scholarship Programme - which we will be involved with again in 2012.
We congratulate Gemma on her achievement and were delighted to see her receive her qualification certificate from Jonathan Lord MP in Parliament and take the first step on what will undoubtedly be a successful career in the hospitality industry.
Images
Gemma King receiving ARAR Qualification from Jonathan Lord MP
Peter Mayhew & Gemma King in Houses of Parliament
SABMiller Scholars 2011
Source – Beyond the Blue Training & Consultancy
Author - Peter Mayhew is the Managing Director of Beyond the Blue Training & Consultancy and a frequent contributor to industry publications.
More News Stories from Beyond the Blue>>

For more information on any of our services, please call us on 01784 434 392 / 0845 602 55 95 (low call rate from UK landlines) or Contact Us.