Drug Awareness Course
Course Title
Drug Awareness

Qualification
Beyond the Blue Certificate of Attendance

Course Duration
5 Hours

Assessment
Continuous (Trainer) Assessment

In-House Course Fee2
£250.00 per course + £49.00 per learner; see below for further details2


Booking Options


Call 01784 434 392 or 0845 602 55 95 and talk to a member of our professional team of consultants.
Complete an Enquiry Form >> for an In-House Drug Awareness Course at your workplace anywhere in the UK.


In-House Course – Drug Awareness Training

Our drug awareness course is delivered in 5 hours. Drug awareness courses are based on a training needs analysis we carry out to determine the appropriate level / style of drug awareness training required in relation to the working environment. Each drug awareness course is designed specifically to reflect the needs of the individual client and to meet their learning objectives.

If you have a group of learners you would like us to deliver the drug awareness course to, we offer in-house group courses (min. 6 learners)1 for clients throughout the UK and internationally.

The drug awareness course can be delivered either at the client's own workplace or at a training facility we will provide close by. Drug awareness training is delivered at the convenience of our clients; including weekends where required.
Request More Information about an In-House Course >>

Course Fees2– Drug Awareness Course



Our fee structure is designed to enable our clients to train more of their employees, as the more learners who attend a course, the less each individual learner costs.

Each course day has a fixed fee of £250 as a starting point, which allows us to offer a low individual learner fee of £49.

For example; for a group of 15 learners, the all inclusive fee is Only £66 per Learner.

Call us on 01784 434 392 / 0845 602 55 95 to book a drug awareness course or to speak with one of our professional team of consultants; Contact Us >>

No Hidden Extras2 - Course Fees include all course materials, tuition & certification. We provide each learner with a set of hand-outs which they can use as a reference, in order to refresh their knowledge once they return to their workplace.


Course Description – Drug Awareness Course

Drugs Awareness Training is designed to help learners to recognise and minimise the impact of illegal drugs in their workplace.

There are in excess of 1 million Cocaine users, 2.5 million Cannabis users, 500,000 Ecstasy users, 250,000 Ketamine users, 400,000 Crack-Cocaine / Heroin addicts and numerous others including users of Meth-Amphetamine, Mephedrone and countless 'legal highs' / 'designer drugs'; nowhere in the UK can claim to be entirely drug free.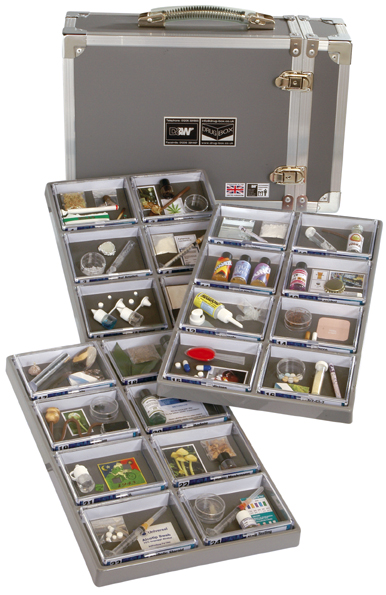 By understanding relevant legislation, drug awareness training reduces the risks for organisations by allowing them to implement a zero tolerance policy. The application of effective prevention strategies and promoting organisation wide policies, reduces the impact of illegal drugs in the workplace.

The course provides information on trends in the 'drugs scene' and uncovers the myths and uncomfortable truths that surround the drugs culture. It allows organisations to genuinely strive towards a drug free environment through proactive prevention strategies.

The use of our Drug Box during the training, provides a realistic tool to help learners identify the different types of common illegal substances they may encounter in their workplace.

For more details please visit Drug Awareness Course Overview >>

Our drug awareness courses are designed specifically to meet the training needs of the individual client and to reflect the working environment of learners attending in order to create relevance. Each drug awareness course is based on a training needs analysis we carry out.

Course Summary – Drug Awareness Course • The law relating to illegal drugs • Impact of illegal drugs on the workplace • Identifying drug use & dealing • Recognising illegal drugs, drug litter and the physical effects • Dealing with the consequences of drug use • Drug problems particular to your working environment • Devising and implementing a drugs strategy • Dynamic risk assessment • Recording and reporting •
Request More Information About a Drug Awareness Course >>

Target Learners – Drug Awareness Course

Our drug awareness course is designed for anyone working in an environment where they may encounter the use / dealing of illegal drugs. We already work with clients from the following sectors:

• Hospitality industry • Licensed premises • Transport • Revenue inspection • Security industry • Event & venue staff • Local authorities • Housing association • and many more…

We welcome new enquiries and have repeatedly demonstrated that our drug awareness training benefits clients from any sector where drug use occurs. 

 
Assessment Criteria – Drug Awareness Course

Learners on our drug awareness course are awarded their certificate of attendance for successfully completing the drug awareness training, providing they take a full and active part throughout all sessions and satisfy the tutor of their comprehension of drug awareness theory.


Qualification Accreditation – Drug Awareness Course

The drug awareness course is accredited by Beyond the Blue Training & Consultancy.
 
Each learner will receive an individually numbered certificate of attendance when they successfully complete the conflict management course.

We can also provide countersigned 'Training Record' documents which outline the course content and are signed by the learner to confirm their learning; these make a useful addition to the employees personnel file.


Choose Beyond the Blue as your Training Provider

Beyond the Blue is recognised as a leader in the field, both by existing clients and industry bodies alike.

Beyond the Blue is a 'BIIAB Grade 1 Accredited Training Centre'; the BIIAB describe Grade 1 as 'demonstrating outstanding quality procedures'.

We strive to deliver excellence in both the services we supply and the level of service we deliver. We understand that the quality of our drug awareness training is measured by what our clients think:


'The course helped me understand how to identify drug users at our club and systems we can implement to reduce the problems we have experienced in the past' –  Nathan Lewis
'The course was excellent and having the Drug Box there meant we could see what different drugs look like' – The New Inn
'I had very little knowledge about drugs before, so this course was very useful demonstrated the possible impact of drugs on my new business' – Sarah Jenkins

For more reasons why clients choose Beyond the Blue as their drug awareness training provider please visit Why Choose Beyond the Blue >>


Notes

1In-House courses where the client is located more than 100 miles travel from our offices in Surrey, may be subject to additional fees to cover travel expenses. Travel is undertaken by public transport or car and charged to the client at the cost of the cheapest option. Any additional charges which may apply are always agreed with clients in advance.

2All fees are quoted exclusive of vat at the current rate


Additional Information

• Conflict Management • BIIAB Level 2 Award in Drug Awareness • Why Choose Beyond the Blue • Our Clients • Approval Ratings & Learner Feedback • Latest News Blog • Facebook • Twitter • LinkedIn •

Page Updated: 23rd April 2013