10% Discount on our NCPLH Course / Personal Licence Course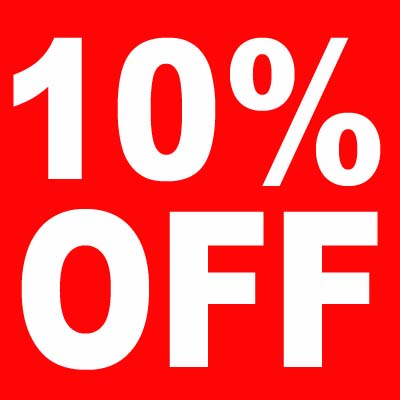 Any NCPLH course / personal licence course booked during the January, February and March 2011 will be offered a 10% discount. This is being done as part of our 'Offset the VAT Increase' Promotion.
Offset the VAT Promotion
With VAT increasing to 20% on the 4th January 2011 at a time where business is traditionally slow for the licensed retail sector, we thought we would counter the increase by offering a discount on the core personal licence training, to assist you in your business.
For any NCPLH course / personal Licence course booked in January, February or March 2011 we are offering a 10% discount to existing and new clients, to help ease the burden of the vat increase.
This means you can now get your team trained in the nationally recognised BIIAB Level 2 National Certificate for Personal Licence Holders course and qualification for the great price of £135 + vat. Our course fees are all inclusive of course workbook, tuition, course materials, examination and certification; there are no hidden extras.
For clients who can claim vat back against their business, this discount will actually deliver an even greater reduction in the overall cost of the NCPLH course.
I would like to emphasise that we will not compromise on quality or service and customers can expect the same high level of service and professional effective training.
2011 NCPLH Course / Personal Licence Course Fees
We are also pleased to announce that we will be no increase in the fees for our personal licence course / NCPLH course as we go into 2011.

At Beyond the Blue Training & Consultancy we deliver a number of different courses and services including;
For more information on any of our services, please call us on 01784 434 392 / 0845 602 55 95 (low call rate from UK landlines) or Contact Us.
Source – Beyond the Blue Training & Consultancy 
Date – 31st December 2010
Submitted by – Peter Mayhew