Why Clients Trust Beyond the Blue to Deliver Training & Consultancy Services
When it comes to the training and consultancy services, Beyond the Blue is recognised as a leader in our fields, both by existing clients and industry bodies alike. We are dedicated to providing both exceptional quality of product and excellence in customer service standards.


BIIAB Grade 1 Approved Centre

The focus we have on the quality of training and consultancy services we deliver is reflected in our 'BIIAB Grade 1 Approved Training Provider' status; the BIIAB describe Grade 1 as 'demonstrating outstanding quality procedures'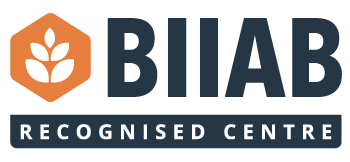 The BIIAB is the most recognised awarding body in the licensed retail and licensed hospitality sectors, accounting for almost 80% of all qualifications awarded in this field.

The BIIAB is the awarding body of choice for licensing authorities across the UK and recognised by the Police, the Home Office and the Department for Culture Media and Sport as the premier awarding body in the field.


Examination Pass Rates (BIIAB Courses)

We have exceptionally and constantly high pass rates for all our BIIAB accredited courses.


2018 - 98.1%
2017 - 98.4%
2016 - 99.8%
2015 - 98.1%
2014 - 98.3%
2013 - 98.5%
2012 – 98.5%
2011 – 98.7%
2010 – 97.8%
2009 - 97.4%

Across all the courses we delivered in 2018, 98.98% of learners awarded us an positive approval rating of either 4 or 5 out of 5 (1 = Very Poor / 5 = Excellent) in the core areas of 'Course Content', 'Trainers Knowledge & Performance', 'Presentation of Information', 'Training & Examination Facilities', 'Course Administration', 'Accomplished Learning Objectives' and 'Overall Courses Satisfaction'.

For a more details and an extensive selection of the comments learners left us, please visit How Learners Rate Beyond the Blue Training >>


Our Clients

Our clients include large multi-national organisations, small independent companies and individuals, as well as local authorities and government bodies; we deliver the same high quality of service to them all.

It is great service and our exceptional results which drives our business; we have grown our business organically on the back of repeat business and recommendations we receive from existing clients who have benefitted from our services.

Our Clients include some of the UK's most well-known organisations in both the private & public sector. For further details please visit Our Clients >>


Our Approach to Training Delivers a 98.1% Exam Pass Rate

Our professional trainers are highly skilled individuals, with a wealth of experience in their specialist fields. They use their knowledge to deliver training which meets the learning objectives of those attending; be they highly experienced senior managers or people new into the sector with little or no previous experience.

Many training companies concentrate on teaching learners to pass the exam or for the sole purpose of certification, we call this 'tick the box training'. It does little to teach the learner or to make them aware of their legal responsibilities; often placing the employer at greater risk from prosecution; as when something does go wrong they cannot claim 'ignorance'.
"We are focussed on delivering effective professional training"
- Peter Mayhew - Director (Beyond the Blue Training)

Our focus is on delivering effective training which allows learners to work proactively within their workplace and to really understand their responsibilities with regard to their specific role and their legal requirements. The knowledge they gain from the trainer's experience, delivers added value into the business.

To complement our professional training, we provide learners attending our BIIAB accredited courses with the BIIAB course workbook. All our courses are also supported by a selection of comprehensive course hand-outs, sample workplace policies, useful signs and training aids, which learners can use in their place of work and to refresh their skills and knowledge.

A consequence of our approach 98.1% (2018) of learners attending training which has an associated exam, pass that exam.

Throughout 2018, 96.7% of learners who attended the BIIAB Level 2 Award for Personal Licence Holders Course passed the APLH Exam at their First Attempt and with an average score of 36.5/40; please visit Why Choose Beyond the Blue for the APLH >>


Our Trainers & Training Methods

All our trainers and consultants are highly experienced industry professionals.

The experience of our trainers brings the subject they are teaching to life. Our training is based on a variety of training methods and includes open learning, classroom based learning, scenario based learning, group work and interactive discussion; this approach allows us to meet the preferred learning styles of all learners.

Where a course includes the teaching of practical skills or techniques, such as in our Personal Safety for Lone Workers Course, our trainers are suitably qualified to ensure that these skills reflect and exceed current best-practice and are taught in a safe training environment. To date we have a 100% Safety Record, without a single reported injury occurring during training delivered by Beyond the Blue.

We receive very positive feedback from our clients in relation to the standard of our training. In 2018 99.85% of learners awarded our 'Trainers Knowledge & Performance' an approval rating of either 4 or 5 out of 5 (1 = Very Poor / 5 = Excellent).

For more details about our trainers and consultants please visit Our Team >>


Our Commitment to Our Clients

We are always happy to provide our clients with support, advice and further information; even after the completion of their training or consultancy project.

We always offer our honest professional opinion based on our years of experience and close contacts with various industry bodies, local authorities and private sector specialists.

We will not cancel courses because it doesn't suit us or because it is not 'financially viable…' As soon as one learner is booked onto an advertised course, we are committed to providing that service. Since 2007 we have not cancelled a single course.

To see what those clients say about us, please visit Testimonials >>


Our Fees

We believe in complete transparency in the fees we charge and these are listed throughout our website.

Our course fees are fully inclusive of all handbooks, tuition, course hand-outs, examinations and certification associated with the course. We do not advertise one price and then add 'extras' at each step of the booking process.

We publish our Booking and Cancellation Terms and Conditions openly on our website.


For further information please call 01784 434 392 / 0800 066 55 24 and speak with one of our Consultants.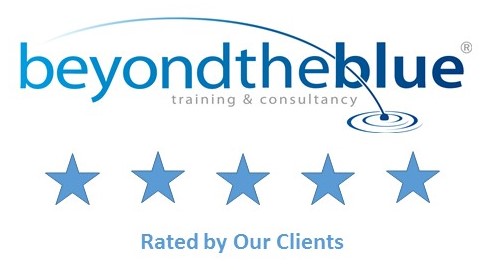 Additional Information

• BIIAB Level 2 Award for Personal Licence Holders (APLH) Course • Conflict Management & Resolution Course • Personal Safety for Lone Workers Course • BIIAB Level 2 Award for Designated Premises Supervisors (ADPS) Course • Licensing Consultancy Service • Testimonials • Our Clients • Learner Feedback •
Page Updated: 12th February 2019