Premises Licence Application Service
We deliver a complete Premises Licence Application Service for clients seeking to apply for a premises licence anywhere throughout England & Wales.

The premises licence application service gives our clients the peace of mind to know that their premises licence application will be completed professionally by our experienced licensing consultants.

Our licensing consultants have many years of experience completing premises licence applications for a wide variety of premises; these include retail shops, bars, restaurants, night clubs, hotels, blue chip companies, event spaces and even some famous London landmarks. For more details please visit The Advantage of Licensing Consultants >>

 
How We Approach Premises Licence Applications


Discuss the application with the client – We discuss the details of the premises licence application and use all our experience and knowledge to advise our clients of all their options. The final recommendations are based on this discussion and the client's business plan.
Site visit to the premises – Where required we conduct a site visit to hold the initial client consultation. We take the opportunity to review the proposed premises licence application and familiarise ourselves with the business and its location.
Premises licence plan – We review existing plans or where required develop new premises licence plans to the required scale. Alternatively we can arrange for CAD drawings to be produced.
Consult with the responsible authorities – We consult with the appropriate responsible authorities (police, licensing authority, environmental health etc.), depending on the nature of the application. Where possible / appropriate we seek to reach consensus prior to submitting the premises licence application, in order to pre-empt any challenges the application may face.
Submit the premises licence application – We complete the premises licence application documentation and submit these to the licensing authority with the associated fees. The completed application for the premises licence is then simultaneously forwarded to the eight other responsible authorities.
Organise the public notices – We arrange for the required public notice to be published in a local newspaper within the appropriate time-frame and provide sufficient public notices in the specified format to be placed in a prominent location(s) outside the premises.
Reviewing & Resolving Representations – We will review any representations (objections) received against your premises licence application and advise on a strategy going forward. We will where possible and / or appropriate negotiate with those who submit representations, with a view to resolving them.
Check and return the premises licence  – Following a successful application, the newly issued premises licence is checked by one of our licensing consultants and sent on to the client within 24 hours of being received by us.


Representation at Licensing Committee Hearings

If representations (objections) are received against your premises licence application, which cannot be resolved through negotiation, as described in point 7 above, we provide follow-up services:


Hold discussions to resolve representations – We will lead negotiations on behalf of the client to discuss any representations received, with a view to delivering solutions which will allow representations to be withdrawn.
Represent clients at licensing committee hearings – When it has not been possible to resolve representations through a consensus approach, we represent the client at the subsequent licensing committee hearing.
 

Fees1

Our fees for this service are transparent; however some of the fees are variable subject to the nature of the premises and complexity of the premises licence application.


Premises licence application service – £840.00. This includes the initial consultation, development of the application proposal, completion of the premises licence application forms, DPS consent form, public notice for display, all negotiations carried out prior to submitting the premises licence application, postage and printing.
Premises licence application fee – Variable fees. This is a fixed fee payable to the licensing authority and is based on the non-domestic rateable value of the property. These fees usually range from £100 to £315, but may be greater for larger premises. We pay this fee on our client's behalf and charge it back at cost.
Newspaper notice fee – Variable fees (usually between £200 & £350). We will source the most cost effective local newspaper in which to advertise the premises licence application, design the notice and place it in the newspaper within the required time-frame.
Premises plans – Whenever possible we will use plans presented by the client, we check these for suitability and make minor amendments where required. If no existing suitable plans are available and we are required to develop plans of the premises or need to arrange for CAD drawings to be designed (usually for larger more complicated premises) the cost of these services will be added.
Additional time - Where additional time is required above the time allocated within the standard service package, for detailed negotiations or consultations, additional meetings or site visits and other work associated with the premises licence application, this will be charged out by the hour. Any additional costs are always discussed with the client in advance of being incurred.
Representation at Licensing Committee Hearings – £600.00. Where applications are referred to a Licensing Committee hearing, our licensing consultants can prepare a defence and provide representation for clients at the Licensing Committee Hearing. Clients who use our premises Licence Application Service are entitled to a £100.00 discount on this fee.
Travel2 – Where travel and over-night stays are required, additional travel costs apply.


Requirement to Hold a Premises Licence

A premises licence is required where you intend to carry out any licensable activity:


Sale of Alcohol by Retail – Selling or supplying alcohol for consumption on or off the premises.
Regulated Entertainment – Live Music, Recorded Music, Performance of a Play, Performance of Dance, Exhibition of a Film, Indoor Sporting Events, Boxing or Wrestling and Combined Fighting Sports.
Late Night Refreshment – Sale of hot food or hot drinks between the hours of 23.00 and 05.00 for consumption on or off the premises.

Obtaining professional advice from our professional licensing consultants prior to submitting a new premises licence application, can avoid delays and costly errors associated with incorrectly filed or ill-judged premises licence applications.

For further information please call 01784 434 392 / 0800 066 55 24 and speak with one of our Professional Licensing Consultants.


Beyond the Blue's Licensing Consultants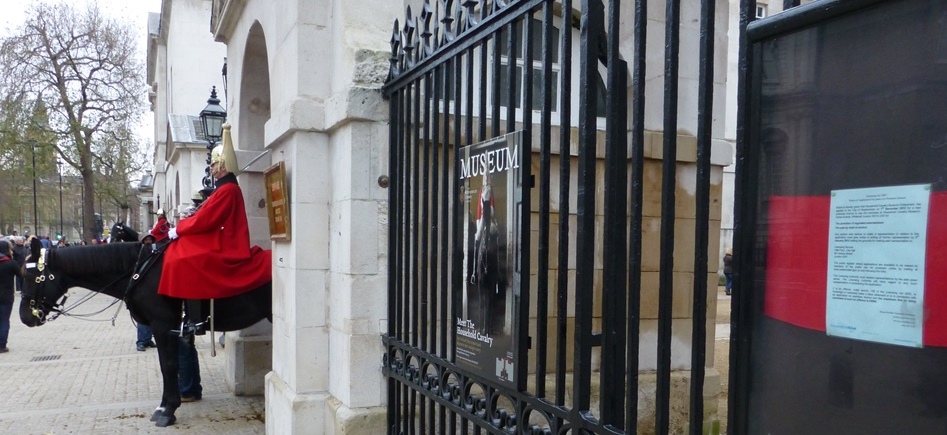 Our professional licensing consultants have years of experience working and negotiating with different licensing authorities, police services and other responsible authorities.

We have submitted many successful premises licence applications, variations and transfers as well as successfully representing many clients at licensing committee hearings. Below are just a few recent examples:

• The Yacht London (Westminster City Council) • Italian Traditions '& Pasta' (Westminster City Council – West End Stress Area) • BlackRock (City of London) • Household Cavalry Museum & Horse Guards Parade Ground (Westminster City Council) • Coolcats Café (London Borough of Southwark) • HooHaas (Wokingham Borough Council) • Salem Stores (London Borough of Islington) • No Curfew (London Borough of Hackney – Shoreditch Special Policy Area) • Café Leo (London Borough of Richmond upon Thames) • Food Choice Ltd. (London Borough of Waltham Forest) • Arco Bars (Royal Borough of Kensington & Chelsea) • Rainbow Restaurant (London Borough of Croydon) • Taste of Siam (London Borough of Camden – Camden Town Cumulative Impact Policy Area) •

There are a many good reasons why you should choose an experienced licensing consultant to undertake your premises licence application. For more information please visit The Advantage of Licensing Consultants >>


Notes

1All fees are exclusive of vat at the current rate.

2Travel is undertaken by public transport or car and charged to the client at the cost of the cheapest option. Where overnight stays are required, these are also charged out at cost. Where travel of more than 60 minutes from our offices in Surrey is required, services may be subject to additional fees to cover travel time.

Any additional fees which may be incurred are agreed with the client in advance.


Additional Information

• BIIAB Level 2 Award for Personal Licence Holders (APLH) Course • BIIAB Level 2 Award for Designated Premises Supervisors (ADPS) Course • Authorisation to Sell Alcohol Induction Course • Alcohol Licensing • Licensing Consultancy Service • Licensing Resources & Downloads • Premises Licence Application Service • Premises Licence Variations •  Temporary Event Notice (T.E.N.) Service • Why Choose Beyond the Blue • Testimonials • Our Clients • Approval Ratings & Learner Feedback • Latest News Blog • Facebook • Twitter • LinkedIn •

Page Updated: 12th February 2018